Control & Instrumentation Product Partner
Remee Wire & Cable
Remee Wire & Cable is a world class manufacturer of electronic wire and cable, both copper and fiber optic cable.
Because of Remee's service attributes and extensive cable manufacturing abilities, we offer a unique set of brand attributes: personalized service and product selection. You can get just about any cable you need from Remee – standard, modified standard and custom engineered, including complex designs – with the most flexible service terms to meet your special needs. This exclusive combination delivers high value with unique customer solutions.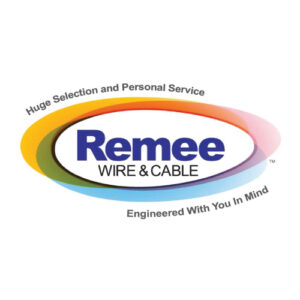 Fiber & Copper Cables
Remee Wire & Cable designs and manufactures a wide range of electronic wire and cable. Our Standard product offering is detailed with each of the Product Family pages listed below.
In addition, Remee specializes in Modifying Standard Cables and creating custom-made cable configurations.
Remee's dedication to excellence in engineering, manufacturing and high quality-control standards apply whether the products are custom-made cables or standard stock items. We are large enough to handle high volume orders, yet small enough to provide quick turn-around delivery and develop customized products with special attention.
Remee specializes in complex cable constructions, such as siamese cable, composite wire and cable, hybrid cable, bundled cable and messengered cable.