Electrical Power Product Partner
V&S Schuler
Founded in Newark, Ohio, in 1939, the Charles E. Schuler Company played an integral role in the development of the United States' power grid, fabricating structural steel for the upstart electrical utility industry. Several years after the company relocated to Canton, Ohio, in 1988, Voigt & Schweitzer purchased it and expanded operations as V&S Schuler Engineering, Inc.
In addition to supplying the electrical utility industry with fabricated steel, V&S Schuler Engineering branched out to fabricate steel for infrastructure, conveyor systems, concrete imbeds, stadiums, bridges and other industries.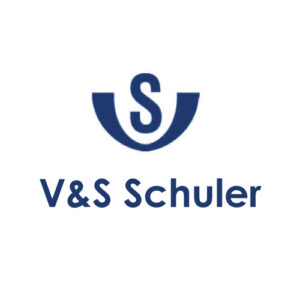 Structure & Component Packages
V&S Schuler Packaging provides comprehensive structure and component packages for high voltage electrical substations and transmission/distribution lines, enabling customers to complete their projects in the fastest, most convenient and cost effective way possible.
We fabricate structural and tubular steel and aluminum at our facilities, galvanize steel in-house, and supply all the associated specified electrical components. V&S Schuler also has the capability to design structures and associated foundations, provide electrical high voltage design and furnish associated electrical arrangement drawings.
Fabricating and galvanizing material at our facili-ties reduces cost and shortens lead times, and our packaging team handles the design, material procurement and shipping, eliminating the head-aches of coordinating with multiple vendors.
A dedicated project manager will be your point of contact through every step of the project. We carefully review our projects with regards to raw material and manufacturing costs to provide you with the best possible price structure.
V&S Schuler offers several shipping options to meet your specific requirements: we can ship partially assembled structures, ship all material at once, or store material and ship it when you're ready. We take pride in maintaining excellent communication and service from your initial phone call to delivery of your material and ongo-ing customer support.
Packaging Services
• Fabricate structural and tubular steel / aluminum
• Galvanize structural and tubular steel
• Supply all associated electrical components
• Design (Structural, Electrical & Foundation)
• Provide a dedicated Project Manager
We Stage & Store Components
Our 6,000 square-foot warehouse in Canton, Ohio, enables us to stage and store components for your projects in a dry, secure location and offer you several ship-ping options. We can ship partially-assembled structures, ship all material at once, or store material until you want us to ship it. Our dedicated warehouse manager oversees all incoming and outgoing shipments. Our goal is to develop a strong and committed partnership with you. We'll work with you to meet your specific requirements.
Three (3) Fabrication Facilities
Our three fabrication facilities – one for structural steel and two for tubular steel — all hold AISC certification and ISO 9001:2008 certification. Multiple quality inspections are performed throughout the fabrication process, and our fitters and welders are certified to shop and AWS standards.
In addition to structural steel for substations and tubular poles for transmission/distribution lines, V&S Schuler fabricates steel for bridges, buildings, stadiums, conveyor systems and concrete imbeds.
V&S Schuler Engineering, Inc. fabricates structural steel at our 58,000 square foot facility in Canton, Ohio. This facility features two Peddinghaus Anglemasters capable of punching and shearing angles up to 6" x 6" x 5/8", and a Peddinghaus drill line capable of drilling any structural shape up to 36" wide.
We fabricate a wide range of tapered tubular structures and poles – A-frames, H-frames, wood pole equivalents and masts – for the electrical utility industry at two locations:
V&S Schuler Tubular Products – Our 100,000 square-foot facility in Muskogee, Okla, features a high capacity seam welder with the capability to weld poles up to 60' in length.
V&S Schuler Engineering, Inc – Burton — This brand new state-of-the-art facility in Burton, Ohio, was constructed specifically to fabricate tapered tubular products.
With two locations devoted to fabricating tubular products, V&S Schuler has the capacity to manufacture and supply tapered poles for projects throughout the United States.
State-of-the-Art Galvanizing
With seven galvanizing plants located throughout the Midwest / East Coast and another one opening soon, V&S can provide the most cost-effective corrosion protection technology for structural projects across the United States. All plants have three shifts running daily and a fleet of trucks for round-trip delivery services, making "no wait" galvanizing possible for our customers.
We can provide you with various types of protective coatings for your fabricated steel. Though we feel galvanizing and paint over galvanizing are the superior choices in protective coatings, we can also supply you with weathering steel and painted steel.
V&S Galvanizing operates galvanizing plants in the following cities:
• Columbus, OH
• Memphis, TN
• Detroit, MI
• Perth Amboy, NJ
• New Castle, DE
• Taunton, MA
• Jonestown, PA
Please contact us to learn more about the advantages of galvanizing and paint over galvanizing. We have specialists in the galvanizing industry that would be willing to hold a seminar at your place of business. We can also arrange tours